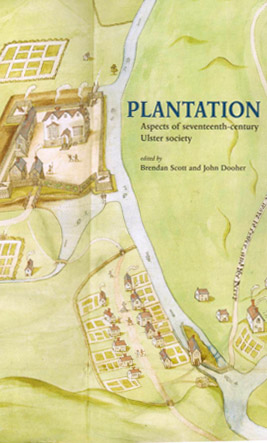 "Plantation; aspects of seventeenth century Ulster Society"
This book was recently launched by Professor Raymond Gillespie, NUI Maynooth. It was jointly edited by two of our trustees Brendan Scott and John Dooher.  It is being published jointly by us and the Ulster Historical Foundation.
The text is drawn from papers from two Trust conferences held in 2008 and 2010.